Amely is a classy WordPress theme especially built for WooCommerce online websites of fashion brands, clothing shops, beauty salons, furniture stores, etc. Soon after its debut on ThemeForest, Amely has quickly become one of the best sellers among eCommerce themes thanks to its dramatically increasing sales over a 10-month period. Updates are regularly delivered with brand new exciting features built in and stunning homepage designs introduced. Let's dip in to find out the reason why Amely has been able to become such a big success and everyone's favorite.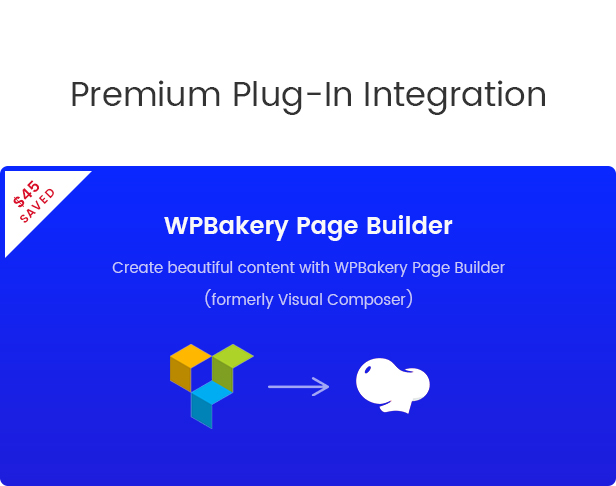 Attractive Design: It is undeniable that Amely possess an appealing design, which can engross everyone right from the first glance. Amely's got an air of elegance, classiness and excellence diffused from the design of homepages, blogs, custom pages, etc.
Powerful Shop: Amely's shop includes all kinds of features that a web builder need to create a competing site for online business with WooCommerce: Buying Bundle, Undo Cart & Get Sale, Add to Wishlist, Compare, Instagram Shop, Order Tracking, Live Sales Notification and most importantly, Shoppable Images. What's more is that many features are to be brought in in the future updates.
Strongly Sharp Tools: Premium plugins like WPBakery Page Builder, Slider Revolution, WooCommerce Brands Pro, Font Awesome 5 Pro; drag & drop builder, live customizer, Contact Form 7, MailChimp for WordPress. These tools make it simple for users to create a powerful shop online that helps your sales bloom as soon as it's done with skyrocketing speed.
ATTRACTIVE DESIGN & PREMADE LAYOUTS
Homepages: There are 20+ premade homepages awaiting to be explored by Amely's customers. These include Interior (New), Creative Category (New), Trendy, My Collection, Social Focus, Full-width, Smart Blocks, Instagram Shop, Sweet Summer, Best Selling, Furniture, Shop the Look, Lookbook, Modern Style, New Season, Shoppable Images, Special Collections, Golden Sneakers, Showcase, Block Products. You can choose one demo and start customizing it as you wish in with very little effort right after purchasing this theme.
Blogs: 3+ blog layouts adopting a minimal style for users to create beautiful posts and broadcast the latest news to their readers easily.
Headers: 4+ header styles bring about different ways to arrange your browse main menu and assist your audiences with better convenience in site navigation.
Custom Pages: Over 40 custom pages built with retina backgrounds, scrolling effects, beautiful sliders, header & footer presets, responsive and customizable shortcodes, which serve a wide variety of purposes.
POWERFUL WOOCOMMERCE SHOP FEATURES
Shop: Being fully compatible with WooCommerce plugin, accompanied by numerous WooCommerce features supported by various plugins from WordPress repository, your online business built on Amely is strongly backed up by powerful tools.
Product Layouts: Been worried about running out of creative way to introduce your products? Amely offers customers with 7+ product detail layouts, what you're concerned won't happen. You can customize these layouts to your liking by adding or removing widgets, changing page options, add more features by using shortcodes …
Shop Layouts: There alternative shop layouts with or without the sidebar are available for showcasing your products and collections in the best possible way.
Buying Bundle: By recommending suitable things that can go as a set or match with a specific product, your visitors will feel an urge to own a complete fashionable set by buying them as a bundle. This also saves your buyers a great deal of time searching for a perfect combination for the purchase. Just simply put a tick on the box next to the products and proceed to checkout then the deal is sealed in no time.
Undo Cart: Sometimes, shoppers have a routine of keeping things in their shopping cart and wait for the right time to click the purchase button. During sale time, the hustle of finding new products and removing unnecessary ones has increased quite a lot. Undoing cart in just a click then adding new ones make it a truly effortless shopping experience.
Shoppable Images: This is one of the most important and outstanding features of Amely. Shoppable images have become the trend for eCommerce lately for its advantageous convenience and responsiveness. With shoppable images, everything is much easier and appears more captivating to visitors. Users will have to upload only one picture that shows a bundle of products together and acts as a suggestion for matching them.
These are perfectly useful and efficient for any fashion brands to showcase their new collections or classy fashion sets. Shoppers can click on each piece of a fashion set to see all the basic information like short description, material, color, prices, etc. of that product without navigating away from where they are.
Ajax Advanced Search: Enter a keyword into the search box, visitors will see a list of matched products underneath. There's a quick preview of those products with prices and product names. This advanced search feature reduces time spent for searching and improve the accuracy of matching the keyword with the product. The search page is opened as a pop-up and can be closed with a click without the need to navigate away from where visitors are before that.
Strong Filters: It's always a time-consuming process to search for products when you don't have a clear idea about what you need. Using filters will help you to filter all products out by prices, by brands, by popularity, or by categories.
Product Preview: Upon seeing a product preview, buyers can get the following buttons/ details at hand:
Add to Wishlist: Add products to their favorites or wish-list for later choice of purchase.
Add to Cart:Put one or more products to carts and wait for further consideration when buyers revise the cart.
Quick View: Get a quick preview of product information in pop-up view with images, variations, colors, sizes, prices, amounts …
Compare: Put two or more products together in a comparison to help buyers better choose what they need.
Order Tracking: This is where buyers can track their order, shipping, order completion, old orders, etc.
Social Sharing: Sharing products across different social media platforms such as Twitter, Facebook, and Instagram…
Instagram Shop: Build an enticing shop on Instagram and integrate it into your page where users can enjoy one-time editing products directly from Instagram and images are closely linked to products.
Instagram Feed Display: As a theme that is especially designed for eCommerce shops, boutiques, blogs, and stores, Amely allows users to use Instagram widgets for flexibly displaying enticing feeds on their pages or posts.
Live Sales Notification: It's useful for encouraging your visitors to buy when they see a notification about someone has just bought the item that they are seeing. This is also beneficial for business to show off their sale achievements as well.
SHARP PAGE BUILDING TOOLS
Premium Plugins: When purchasing Amely theme, users will be able to save up to $147 of their budget. That is because Amely gives them accessibility to use these following powerful plugins without having to purchase a license:

WPBakery Page Builder (formerly Visual Composer) – one of the most responsive drag & drop page builders for WordPress. This will save you $45 for the premium license of this plugin.


Slider Revolution – highly professional tool for building unlimited beautiful sliders with enticing effects. This will save you $25 for the premium license of this plugin.


Font Awesome Pro – the unique source of magnificent icons, tools and styles for your creative projects. This will save you $60 for the premium license of this plugin.


WooCommerce Brands Pro – $20 saved for premium license of this WooCommerce plugin.


Important Note: These plugins are integrated into the theme. Users can access to use and customize them from the admin dashboard without the need to activate the plugin or obtain the activation key. In case you would like to have an activation key, you'll need to purchase the singular premium license from their authors.
Mega Menu: This is a kind of menu that creates advanced site navigation for users. Drop down menus might make it difficult for readers to see all options on massive sites. But that's not the story with mega menu. Thanks to grouping and illustration features of mega menu, options can be rearranged and demonstrated with an image/ icon preview. Mega menus can be vertical or horizontal depending on the page design. Menu options are revealed when users hover in the menu section. This increases the convenience and comfort to access menu items when scrolling around the page. Users can configure mega menu from Appearance > Customize.
Contact Form: A number of ready to use contact form for users to use. You can edit the text and set the configurations for your form such as typography, size, button, text, color, background image, etc.
Custom Admin Panel: Admin panel is improved to be more user-friendly and intuitive for clients, despite their technical knowledge or WordPress experiences. Now, you can customize Mega Menus, Widgets … right from the admin panel.
Sticky Posts: Pin the most important or latest post to your front page or homepage with sticky post function. Readers won't miss any of your important announcements because they are shown first in your page.
Off-canvas Menus Menus are put off canvas to save more space on the page and make it easier for visitors to navigate back and forth. If you find it irritating when canvas menus always interfere with your work and limit the working space, off-canvas menu will save the day. Because they are put off canvas, so you will have more space to work on site building and break free from accidental clicks or hovers. Configurations for off canvas menus can be found at Appearance > Customize.
Color & Typography: Customers have the freedom to adjust the color and typography of the theme in order to meet their design scheme for the actual site.
Post types: Amely is dedicated for different post types as listed below

Portfolio
Testimonials
Team
Logos
Photo Albums
Slideshows
Mega Menu
Audio
Video
Quote post
Gallery
Sliders
Shortcodes: Amely offers user with 37+ custom shortcodes for building element-rich pages and add more features to your homepage. You can use these handy shortcodes to create anything without much coding skills required.
Demo Import: Importing demo takes no more than a few clicks. You can go to Insight Core > Import > Import this Demo then wait for a few seconds while the importer is working. When importing process is finished, you'll see a notification on the screen. Importing demo won't replace your existing content, it just adds all the premade demo content demo to your site. Note that in order to remove those contents, you'll have to manually delete them.
Search Engine Optimization / SEO: Our developers have run multiple tests to ensure Amely has the fastest loading speed as possible and smooth navigation. All elements, images and contents are fully optimized to improve the scrolling experience and increase the site's ranking on search results page.
Cross-browser Adaptability: Our developers have tested the theme on the latest WordPress version 5.0 and across a wide range of devices as well as browsers namely FireFox, Safari, Chrome, IE11+.
Pop-up Newsletter: Contact form for visitors to fill in their information is displayed as a pop-up, which saves space needed for placing a form on your page.
Retina Ready: All the images and graphics of Amely are fully optimized and highly refined to meet the demands of retina display. Sometimes, in order to save the speed, some themes have to lower the quality of images. But Amely managed to preserve both. Take a look around and hover in to enjoy the awesomeness of sharp, high-definition and super vivid visuals. No matter what kind of mobile phones or tablets users are using, Amely's appearance is always at its best.
Parallax Scrolling: Parallax creates a 3D scrolling effects so that user experience can be as smooth and seamless as possible. Blended with a sleek design and clean shortcodes, Amely uses parallax effects for rows and footers, which makes your site would look like a live presentation rather than just a still web. It's a perfect choice to raise the curiosity and help your audience better perceive the content.
Child Theme Ready: A child theme can be considered the "heir" of the parent theme. Amely's child theme contains all similar functions and features as the parent theme. Using child theme, you will be given access to configure any part of the theme's customization without affecting the parent theme or your site. Even when the updates are released for the parent theme, your site won't see any influence because the child theme's files are separate from the parent theme's.
Social Sharing: Social sharing is possible via multiple platforms as following:

Facebook
Twitter
Google Plus
Flickr
YouTube
Vimeo
Tumblr
Dribble
LinkedIn
Pinterest
Instagram
Behance
500px and more
Customer Support: When purchasing our theme, customers can enjoy premium support from ThemeMove support team with dedicated instructions and effective solutions. Customers can receive help from different ways: through our online documentation, video tutorials, blogs on tips and tricks at www.thememove.com, help forum on https://thememove.ticksy.com and help ticket.
Updates: Our team always try our best to keep Amely updated and make it run at its best. Updates are released regularly. Users will receive notifications when new updates are ready. Updating process is simple enough to be done in a few clicks. Our customers will be able to receive updates for their time for life and for free, as always.
Note:Images used in demo are for display purpose only, they are not included in the package.

Key Features

Attractive Design
Smooth CSS3 Animation
Unlimited Footer
Responsive
Retina Ready
Blazing Fast Loading Speed
Bootstrap 3.X Based
Sticky Header
600+ Google Fonts
Tons of Awesome Icons
Premium Support Service
Quick and Easy Installation with one click
Highly Responsive and Customizable
WordPress 4.0+ Tested and Approved
Built with HTML5 and CSS3 code
Cross-Browser Compatibility: FireFox, Safari, Chrome, IE11+
User Menu and Main Menu Support
Flexible Colors & Typography
Abundance of Awesome Images
SEO Optimized

Plugin Integration
YITH WooCommerce Brand Pro
WooCommerce
YITH WooCommerce Compare
YITH WooCommerce Wishlist
YITH WooCommerce Frequently Bought Together
MailChimp for WordPress
Contact Form 7
Instagram Shop by Snapppt

Site Navigation
SmoothScroll
Footer Parallax Effect

Layouts
Pre Portfolio Layout with Unlimited options, 5+ Single Portfolio Layouts)
+3 Blog Layouts (Standard, Grid, Masonry)
+5 Shop Pages ( Shop No Sidebar, Shop with Left Sidebar, Shop with Right Sidebar, Basic, Full-width)
3+ Product Widgets (New Products, Top Rated Products, Featured Products)
4+ Product Category Layouts

Layout Features:
100% Responsive & Mobile-friendly
Boxed and Full-width page layouts
Visual Composer support – modify any page content easily
Customizable Header and Footer Layouts in Visual Composer
Changelogs
Version 2.2.0 – Dec 12, 2018
 
1. Updated: WPBakery Page Builder 5.6
2. Updated: Compatible with WordPress 5.0
3. Fixed: Background title
4. Fixed: Bug quick view scroll

Version 2.1.7 – Nov 30, 2018

1. Updated: Compatible with WooCommerce 3.5.2
2. Updated: Woo brand plugin pro 4.4
3. Updated: WPBakery Page Builder 5.5.6
4. Fixed: Loadmore in page archive
5. Fixed: Bug social link in shortcode
5. Fixed: Isotope in shortcode product

Version 2.1.6 – Nov 22, 2018

1. New: Sale Popup
2. Update: Import faster
3. Update: CSS store notice
4. Fix: Bug check setting 
5. Fix: Megamenu CSS
6. Fix: Translate

Version 2.1.5 – Nov 16, 2018

1. Updated: Insight Core 1.6.7 
2. Updated: Compatible with WooCommerce 3.5.1
3. Updated: Link Support.
4. Fixed: Default mega menu position.
5. Fixed: Rating CSS.
6. Fixed: Showcase shortcode.

Version 2.1.4 – Nov 09, 2018

1. Updated: Option change color of tag product
2. Fixed: Fix rating CSS
3. Fixed: Background color product in metabox
4. Fixed: Translate in page checkout
5. Fixed: Bug in page title

Version 2.1.3 – November 01, 2018

1. Updated: Option always open shop filter
2. Fixed: Bug in Progress Bar

Version 2.1.2 – Oct 26, 2018

1. Fix: Search by SKU
2. Updated: Compatible with WooCommerce 3.5.0

Version 2.1.1 – Oct 17, 2018

1. Updated: Insight Core 1.6.6
2. Fix: Compatible with WooCommerce 3.4.6
3. Fix: Bug in Ajax Search
4. Fix: Minor CSS

Version 2.0 – Oct 15, 2018

1. New: 2 news homepages.
2. New: Shortcode banner grid group.
3. Updated: Insight Core 1.6.5
4. Updated: WPBakery Page Builder 5.5.5
5. Fixed: Bug in Page Title
6. Fixed: Bug in Archive product
7. Fixed: Bug in Mailchimp
8. Fixed: Popup in Insight Core
9. Fixed: Minor CSS

Version 1.7.2 – Sep 18, 2018

1. Update: WPBakery Page Builder 5.5.4
2. Update: Insight Core 1.6.4
3. Fix: CSS image thumbnails slider

Version 1.7.1 – September 01, 2018

1. Fix: JS bugs with slick carousel  
2. Fix: Target Instagram in the single product page
3. Fix: CSS mini cart icon
4. Fix: Mailchimp
5. Fix: Search on mobile

Version 1.7.0 – Aug 21, 2018

1. New: Product Video Popup on Single Product
2. Fix: JS for megamenu on single post and shop page
3. Fix: API Gmaps Shortcode
4. Fix: Minor CSS

Version 1.6.3 – July 17, 2018

1. Fixed: Load more product in page category

Version 1.6.2 – July 10, 2018

1. Updated: WP Bakery Page Builder 5.5.2 
2. Updated: Insight Core 1.6.3
3. Fixed: Load more with filter

Version 1.6.1 – Jun 26, 2018

1. Updated: WPBakery Page Builder 5.5.1
2. Updated: Revolution Slider 5.4.8
3. Updated: Insight Core 1.6.2 compatible with PHP version 7.2
4. Fix: Import plugin
5. Fix: Live Search in Theme Options

Version 1.6.0 – May 28, 2018

1. New: Homepage Showcase
2. New: Homepage Block Product
3. New: Shortcode Showcase
4. New: Onepage scroll, up and down screen from keyboard
5. Update: Shortcode product hover style
6. Update: Demo import (content, megamenu, image...)
7. Update: Slider Revolution 5.4.7.4
8. Fix: Shortcode feature product
9. Fix: Minor CSS

Version 1.5.0 – May 24, 2018

1. New: Homepage Golden Sneaker
2. New: Shortcode Special Product for simple product
3. Update: Shortcode product categories
4. Update: Demo import (content, megamenu, image...)
5. Update: Slider Revolution 5.4.7.3
6. Update: Compatible with WooCommerce Plugin
7. Fix: Custom padding for shortcode social
8. Fix: Minor CSS

Version 1.4.4 – May 10, 2018

1. Updated: Revolution Slider 5.4.7.3
2. Updated: Optimized the code

Version 1.4.3 – Apr 23, 2018

1. Updated: Menu full-width with submenu
2. Fixed: CSS menu vertical with submenu
3. Fixed:  Shoppable images
4. Fixed: Minor CSS

Version 1.4.2 – Apr 20, 2018

1. Updated: Revolution Slider 5.4.7.2
2. Added: WooCommerce Smart Compare

Version 1.4.1 – Mar 28, 2018

1. Fix: CSS star rating 
2. Fix: Carousel dots 
3. Fix: Product categories shortcode
4. Fix: Mega menu has wrong position
5. Fix: Mini-cart empty messenger
6. Fix: Number of images in Instagram widget
7. Fix: CSS of Reset Password Form 

Version 1.4 – March 24, 2018

1. New: Compatible with WooCommerce Uploads plugin
2. New: Logo Alt for Mobile
3. Update: WPBakery Page Builder 5.4.7
4. Update: Insight Core 1.6.1
5. Fixed: Product is still loaded when filter
6. Fixed: PHP Notice in line 301 (class-enqueue.php)
7. Fixed: Attributes Swatches does not work with other languages (WPML)
8. Fixed: 'The WC_Cart::get_item_data function is deprecated since version 3.3' Error
9. Fixed: The name of the swatch attribute is not displayed correctly
10. Fixed: Star rating not displayed correctly
11. Fixed: CSS for default select box (Attribute Swatches)
12. Fixed: Wrong URL of WooCommerce Currency Switcher plugin
13. Fixed: Review link on the quick-view window

Version 1.3 – March 15, 2018

1. New: Dummy import
2. New: Partial import
3. New: Product Bundle
4. Update: WPBakery Page Builder 5.4.7
5. Update: Insight Core 1.6
6. Fixed: Remove spacing on Single Product page (Background style)
7. Fixed: 'Instagram has returned invalid data'
8. Fixed: Images in Single page navigation are empty
9. Fixed: Mini cart does not update after add product to cart on Single Product Page
10. Fixed: CSS of social links in off-canvas sidebar
11. Fixed: Wrong URL of WooCommerce Currency Switcher
12. Fixed: Shortcode does not work in Icon box Element
13. Fixed: Show 4 stars instead of 5 stars on product reviews tab
14. Fixed: Javascript bug when add to cart on Single Product Page

Version 1.2 – March 8, 2018

1. New: 3 Homepages
2. New: Popup template
3. New: Shoppable Image
4. New: Disable Parallax option (Theme Options > Page Title)
5. New: Compatible with WooCommerce Currency Switcher Pro
6. Fixed: Wrong text in Shop pagination
7. Fixed: Image Slider on Single Product page
8. Fixed: PHP error in class-enqueue.php
9. Fixed: The search form on the mobile is still visible even when disabled in Theme Options
10. Fixed: CSS of the top bar and the page title
 11. Fixed: Custom tooltip does not work in Amely WooCommerce Layered Nav

Version 1.1.2 – March 5, 2018

1. Added: Header White mode
2. Fixed: Error displaying MiniCart when page loading is complete
3. Fixed: Image Slider on single product page
4. Fixed: Error when cart_redirect_after_add is enabled
5. Fixed: The widget's footer CSS error

Version 1.1.1 – March 1, 2018

1. Fixed: WooCommerce Register Form and Login Form
2. Fixed: Load More button on Shop Page
3. Fixed: MiniCart on Cart page

Version 1.1 – Feb 26, 2018

1. Updated: WP Bakery Page Builder 5.4.5, Slider Revolution 5.4.7, Insight Core 1.5
2. Fixed: Javascript bug with WooCommerce Menu Cart plugin
3. Fixed: Can not see the background image of the page title
4. Fixed: Minor CSS bug

Version 1.0 – Feb 22, 2018

1. Initial Release